"CATCHY MELODIES, HIGH-CALIBRE SOLOS, CAPTIVATING SONGS AND A VIBRANT MIX OF STYLES - FANS OF INSTRUMENTAL GUITAR ROCK WILL GET A KICK OUT OF THIS..."   
…FOR A LIMITED TIME, GET CHRIS BASENER'S NEW EP - FREE! 
Web-exclusive download - not available anywhere else online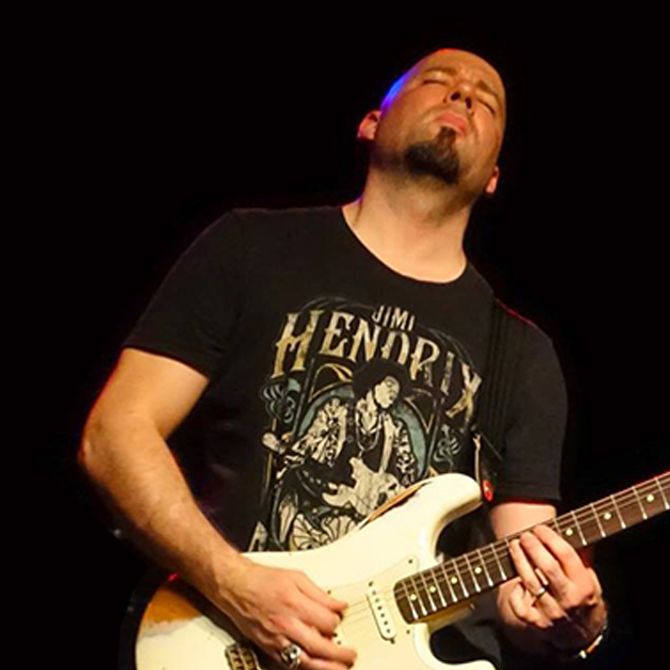 WHAT FANS ARE SAYING:
"Absolutely inspiring with sublime moments between soulful melodies and epic licks."  Daniel C.
"...captivating, makes the hair on the back of your neck stand up, and just grabs your attention instantly."
Mark B.
"Tasteful phrasing and incredible tone." William B.
Chris Basener has found his calling as a captivating instrumental guitarist who throws into the mix all the styles of his past, from slashing hard rock and ethnic fusion to folk and world music while carving out a niche for himself with his trademark of memorable melodies and epic licks. 
If you are a fan of instrumental guitarists such as Joe Satriani, Vinnie Moore, Eric Johnson and others like them, Chris Basener is a great addition to your collection. 
For A Limited Time Chris Is Giving Away His EP "Sonic Stories" For Free. 
This Exclusive EP Is Not Available Anywhere Else Online. 
Just enter your name and email address and you will be immediately sent the download link to your free "Sonic Stories" EP.
Enter your Email below and receive Chris' EP as a FREE download!
Enter your Email below and receive Chris' EP as a FREE download!